Have you met Silvia López Chavez, the artist behind Central Square's newest mural titled 'Creative Freedom'? Her dynamic piece spans across two sides of the Central Square Branch of the Cambridge Public Library, at the intersection of Pearl St. and Franklin St. Learn more about Silvia and the inspiration behind her mural!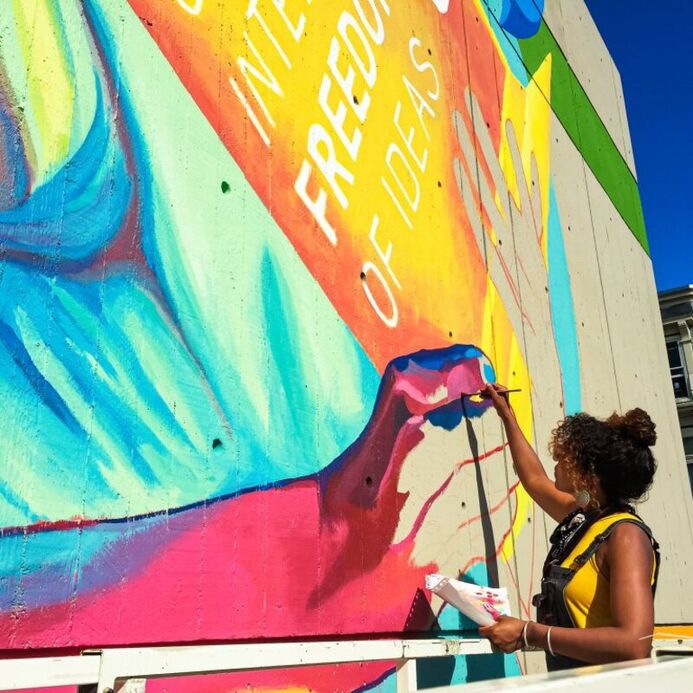 "My roots are in the Dominican Republic, where I spent my formative years. I have always known myself to be an artist, and was fortunate to have a family who not only understood this, but also supported me to pursue art as a profession. I moved Boston to continue my art studies at the Massachusetts College of Art & Design, and upon graduation found opportunities in creative work. I've even lived in Central Square in the past and am very familiar with the energy of the neighborhood! I thrive on collaborations, and my passion for working with people has been fueling my social art practice in the form of public art, specifically murals, over the past three years.
When working on public art projects, my work is fueled by my curiosity of understanding the context of the site, its relationship to the public, and the way the public engages with that space. Each art piece I create involves a meaningful investigation of the unique social and historical background that makes up a place. When approached about the design of the CPL mural, I did a couple of site visits, took photos, and learned about the library's history. Part of the inspiration came from pulling excerpts from the library's vision and the ways in which it serves the community.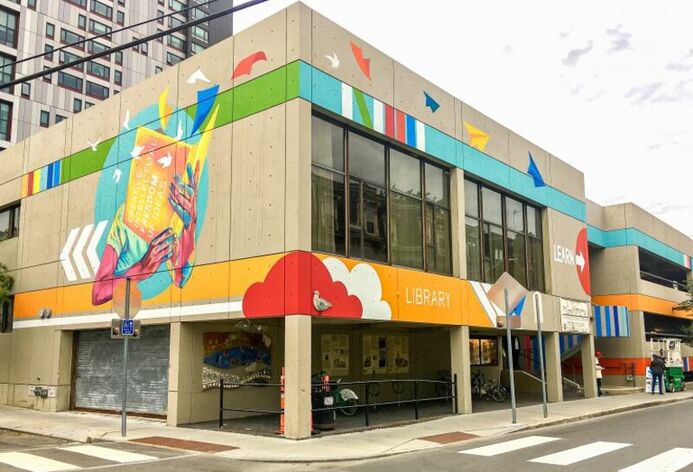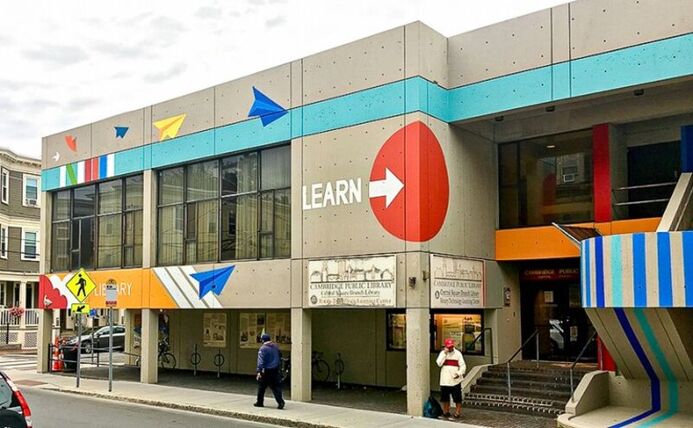 Creating art on the street is very vulnerable. I consider it beyond visual — to also be performance art. You are creating, learning, and failing in front of people. There is a lot of interaction between the artist and the public, which I actually enjoy very much since it also helps me connect with the immediate community whom will interact with the artwork the most after is finished.
The artwork is meant to celebrate, uplift, and recognize the other public art already present on the Pearl Street block — mosaics, a sidewalk quote, and the stairwell installation on the Green St. Garage. I also wanted to use my piece to serve as a wayfinding mechanism to identify the Pearl Street side entrance of the library more clearly. The visual collective is meant to be approachable and understood by diverse audiences. It is for everyone!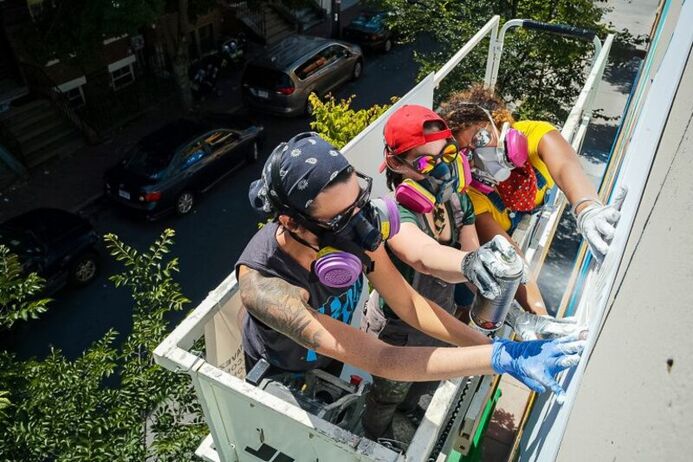 I believe art and the creative process can be a vehicle for positive change. It can build bridges to understanding and be used as a tool to breakdown silos. Being outside, murals make art accessible to everyone. At the beginning stages of painting, the mural had already impacted people with curiosity and wonder. While working up on a lift on a daily basis, I received many thankful comments for bringing more color and joy to the block. My hopes have already come true.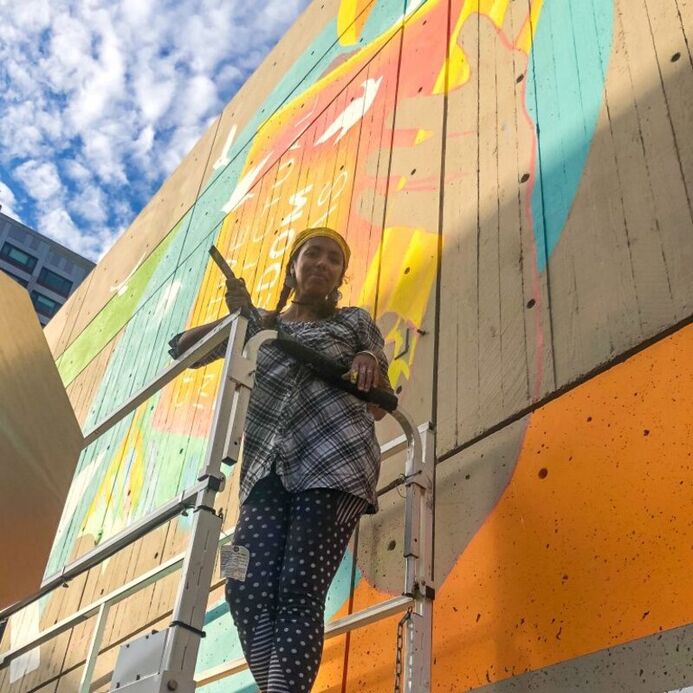 I am grateful for having the opportunity to come back to my old neighborhood and leave a piece of me here — and for Michael Monestime and all the people behind him who put forward the #CSQinColor mural project in Central Square. It takes vision, passion and leadership to take on projects such as this one and make them successfully happen."
– Silvia Lopez Chavez, Mural Artist
Follow her on Instagram @silvialopezchavez